Ravin has been to Amsterdam twice. The following pictures are a conglomeration of both trips; one in 1999 and the other in 2000. Most of these pictures are from the 1999 tour.



The picture above is of a street musician in a large plaza somewhere near the center of Amsterdam.



Beer!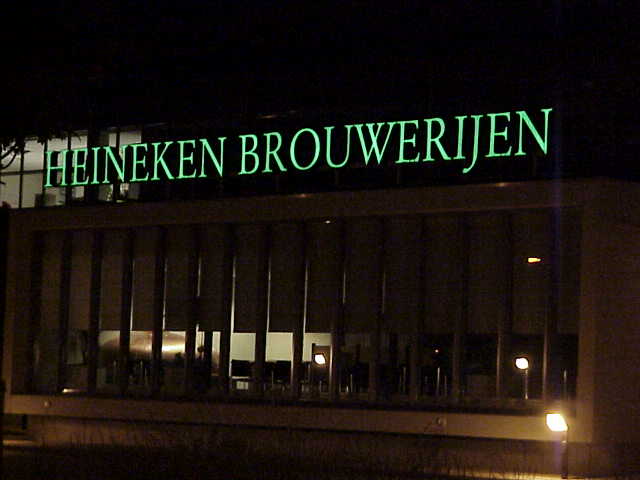 More beer!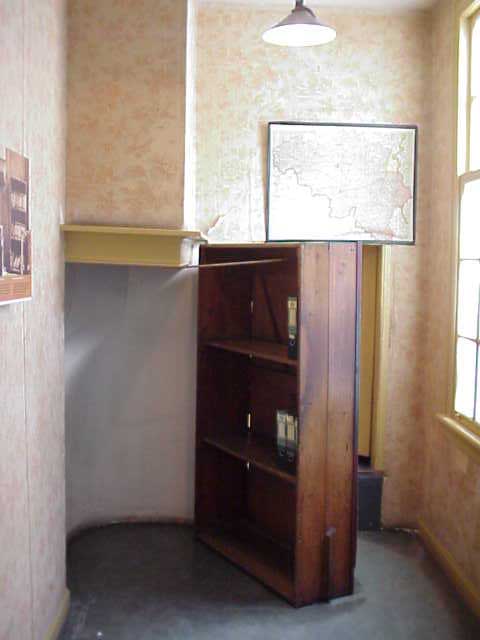 While in Amsterdam the Anne Frank House is a must-see. Here's a picture of the book-case entryway to the secret apartment Anne Frank and her family hid in during German occupation.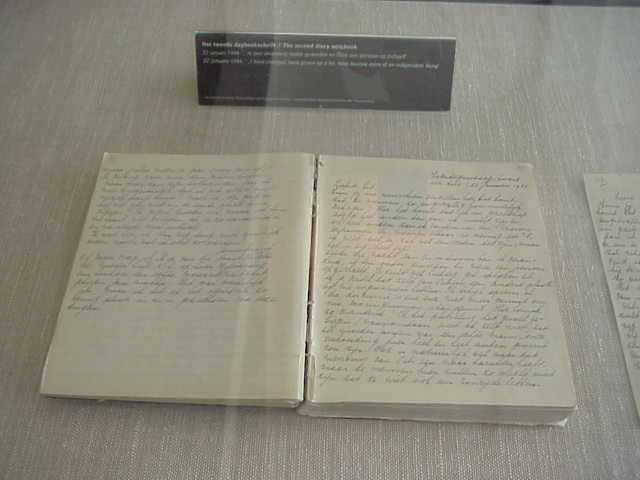 Here's a picture of Anne Frank's actual diary.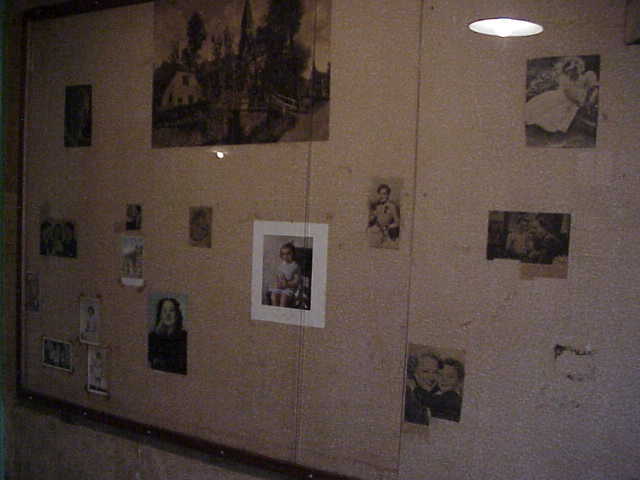 The walls inside the secret apartment were decorated with pictures of American movie stars.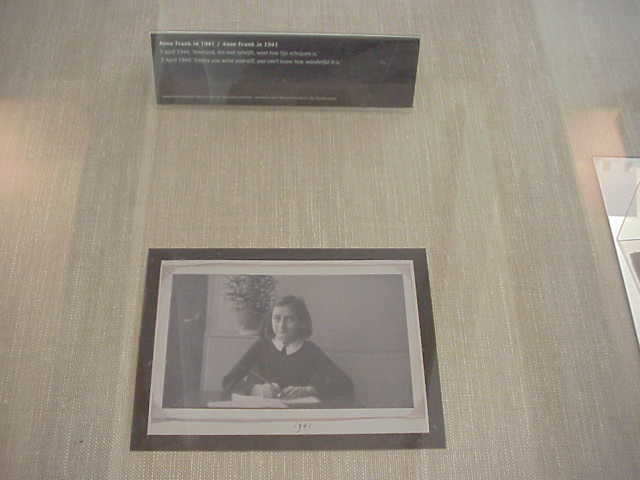 Here's an actual photograph of Anne Frank on display at the Anne Frank House Museum.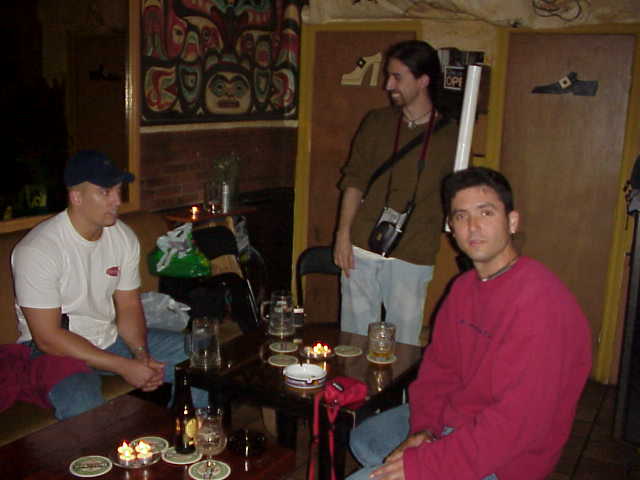 We toured a couple weeks in Europe with a band called, "Vivid." Here's (L to R) Nathan, Mark and Danny
at the "Coffee House" in Amsterdam. One could purchase a lot more than coffee there.
Mark now plays in a band called Del Castillo.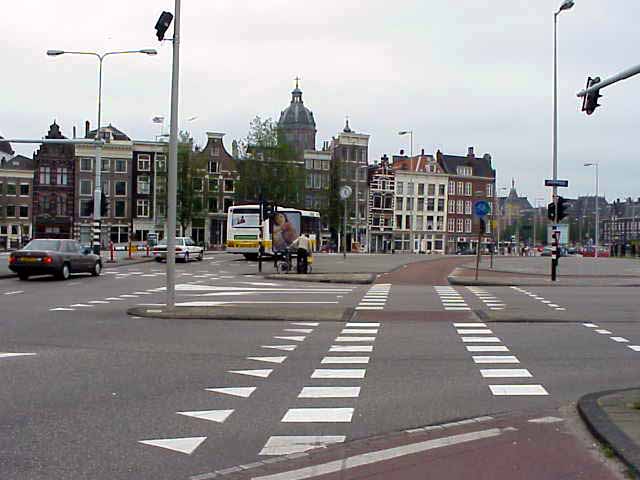 I think this picture was taken near the train station.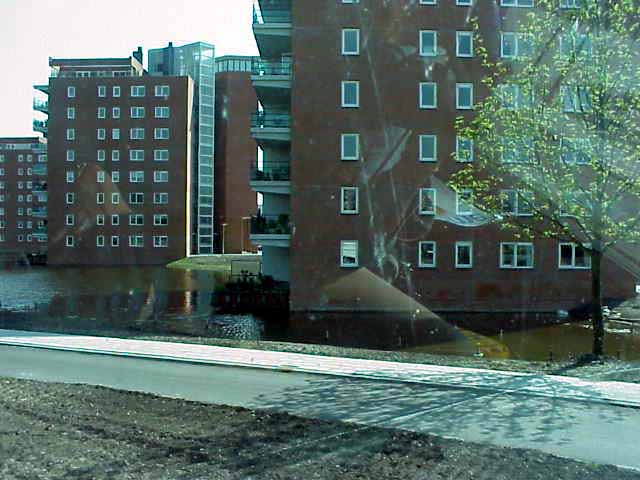 Flooding-schmoding! This apartment complex naturally resides partially submerged 365 days a year.
Can you believe some Americans actually complain when this happens?


---
This page is up July 10, 2009 - 2:35 PM.
---
If you have any questions, comments or suggestions, please



e'mail me.
Go back to my Music page

Go back to the Ravin page





All pictures & material Copyright &copy 2005 Donnie Frank