Doggie door...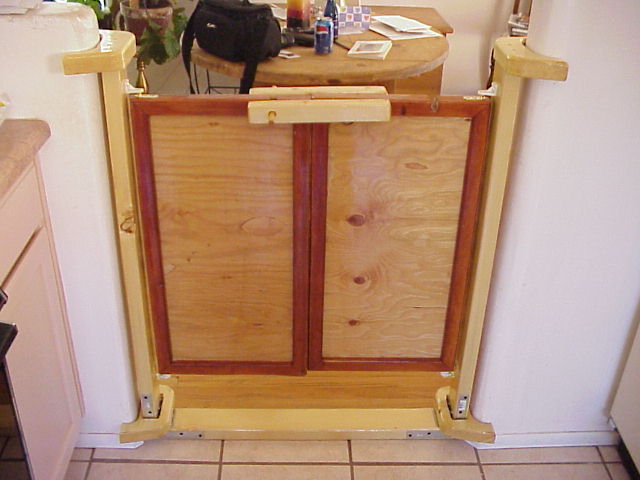 A few years back I dated a girl named Mona (we are still great friends to this day).&nbsp She had a couple dogs that she wanted to keep out of the livingroom.&nbsp Her solution was to install one of those plastic partition things that you have to step over.&nbsp I hated that damn thing. So for Mona's birthday I built her this door.&nbsp Here are some pictures!
&nbsp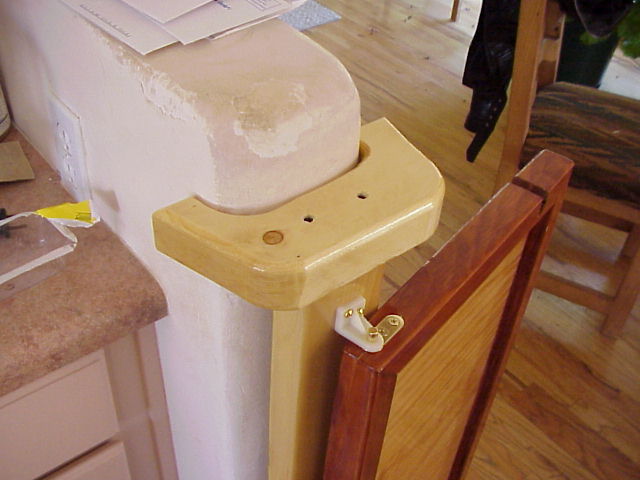 &nbsp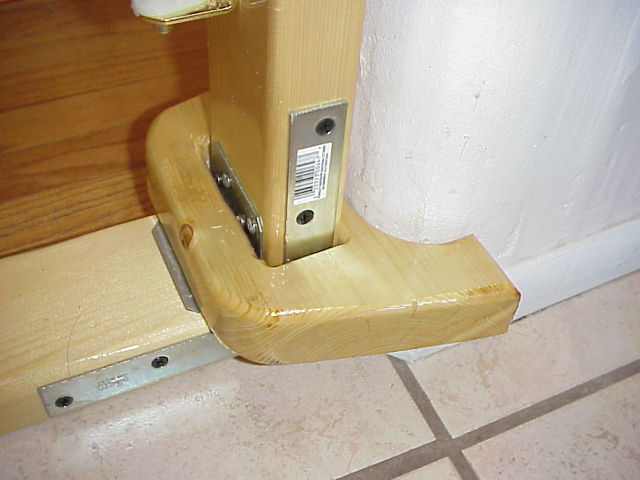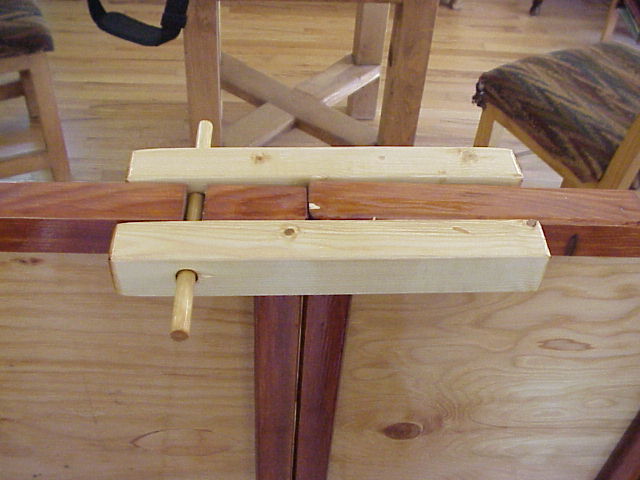 &nbsp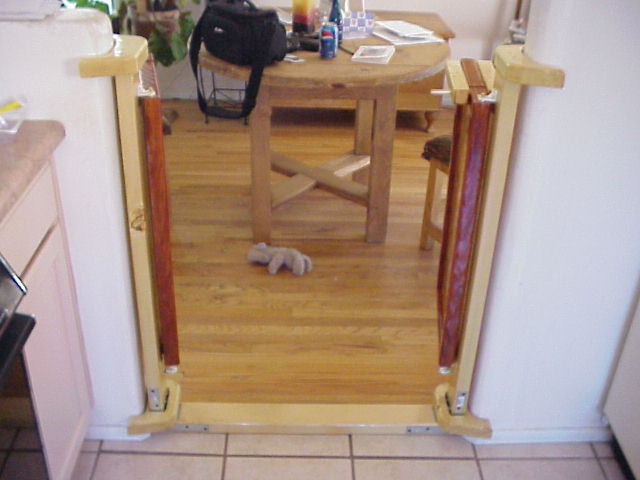 The challenge of this project was 2 fold:
1. The door had to be removable.
2. It had to be fitted to lath and plaster walls that had been shaped by hand (read: geometrically imperfect).
As you can see I came up with these floating "claws" that grabbed the walls.&nbsp Removing the door is as easy as lifting it up and away from the walls.&nbsp Templates for the uneven wall as well as measurements for the entire project were made with cardboard templates when Mona wasn't home.&nbsp I was surprised at how close the tolerances were.&nbsp When the doors are closed they look like they're touching, but they're not.&nbsp They clear each other by 1/16" at the top and the bottom.&nbsp The claws sort of "grab" the walls so the door is very rigid.
---
This page is up as of March 7, 2005 - 12:15 AM.
---
Comments?&nbsp Corrections?&nbsp Questions?&nbsp Please e'mail me to tell me about it.


All pictures & material Copyright &copy 2005 Donnie Frank