Here's my brother with his girlfriend, Cindi.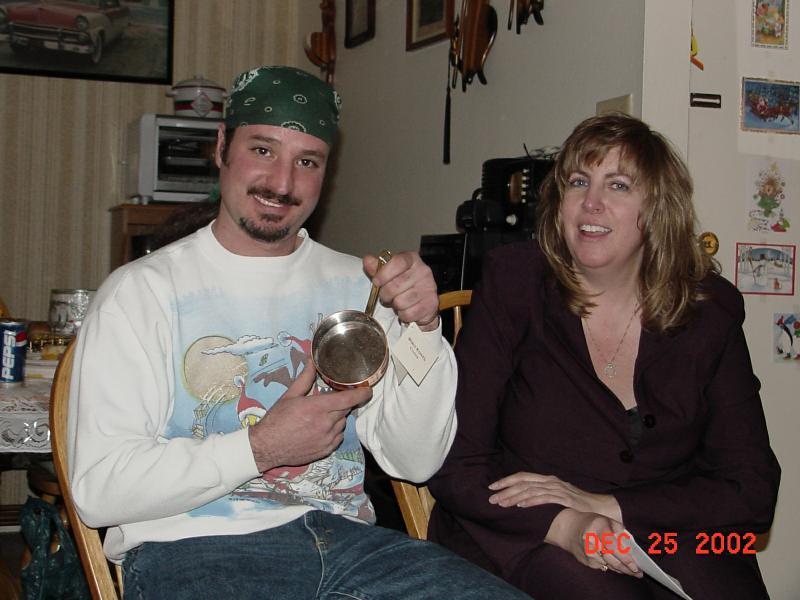 This is my brother, Steve (aka: Jason Jones aka: Jason Covington) pictured here next to his girlfriend, Cindi. &nbsp Like me, he was born in Englewood, N.J.&nbsp Unlike me he was born December 21, 1964.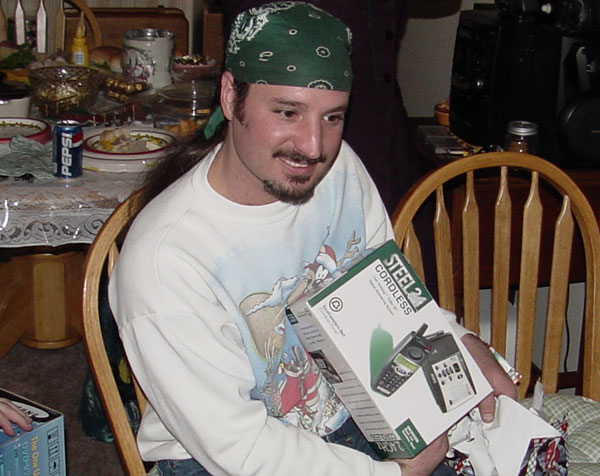 Steven (or "Jason" as I like to call him) works as an auto mechanic and has been doing so since 1986.&nbsp His interests include beer, knives and his Harley. &nbsp He has a 1982 FLH (Shovelhead). &nbsp His bike is a pretty sweet ride. &nbsp Nothing fancy and very "old school," the way I like 'em.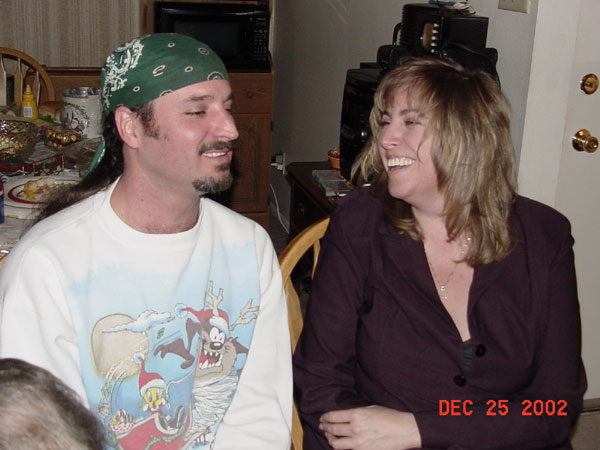 He has a beer stein collection and a knife collection.&nbsp Both are pretty impressive.&nbsp He has recently purchased a Foosball table.&nbsp He holds tournements at his house every Wednesday night.&nbsp The amount of money you have to kick in for beer is directly proportionate to the point-spread between my brother's and your score.
---



All pictures & material Copyright &copy 2005 Donnie Frank